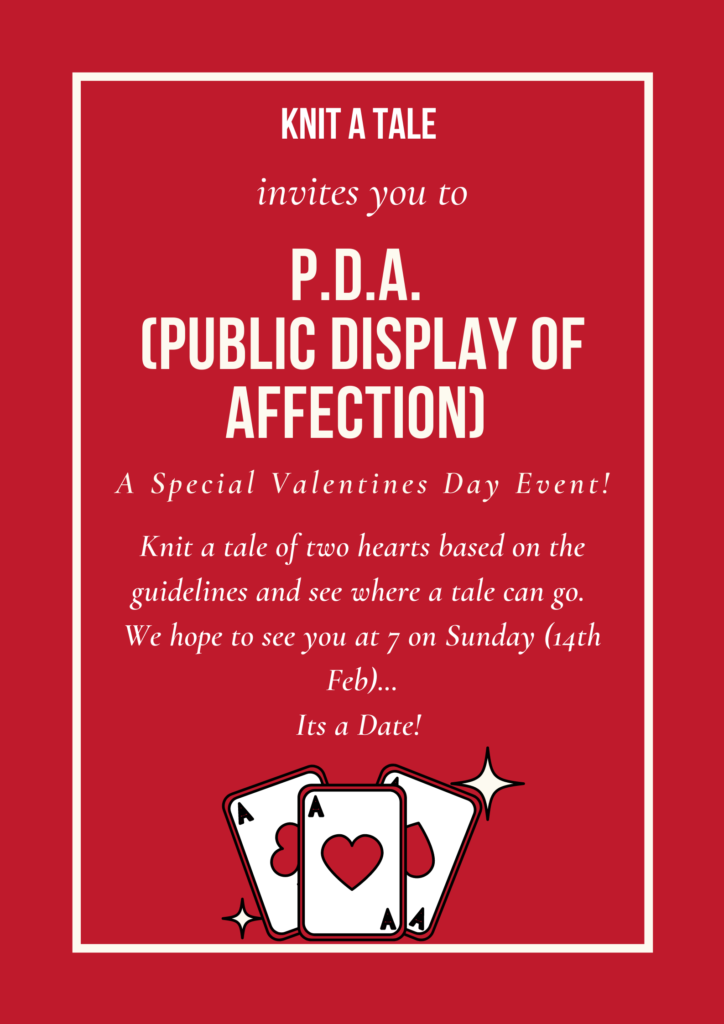 Knit A Tale came up with a unique way to capture what Valentine's day is really all about, love. And more importantly romance!
For this we organised PDA (Public Display of Affection)- Not like THAT! Since this is a 'public' forum and we are 'displaying' our stories we thought the title/pun seemed APPROPRIATE.
We invited everyone to write a story on love, on romance that includes our guidelines
Of the submissions, some were featured in our newsletter Katalyst and some were posted on our website.
The live session was held on Sunday at 7pm (IST) for our Valentine's day themed KATfair session. The session also involved us knitting a story LIVE based on love in some way..
We had many interesting submissions and a few were read live in KATfair as well. Read the tales that were submitted below!
It most certainly was a date!