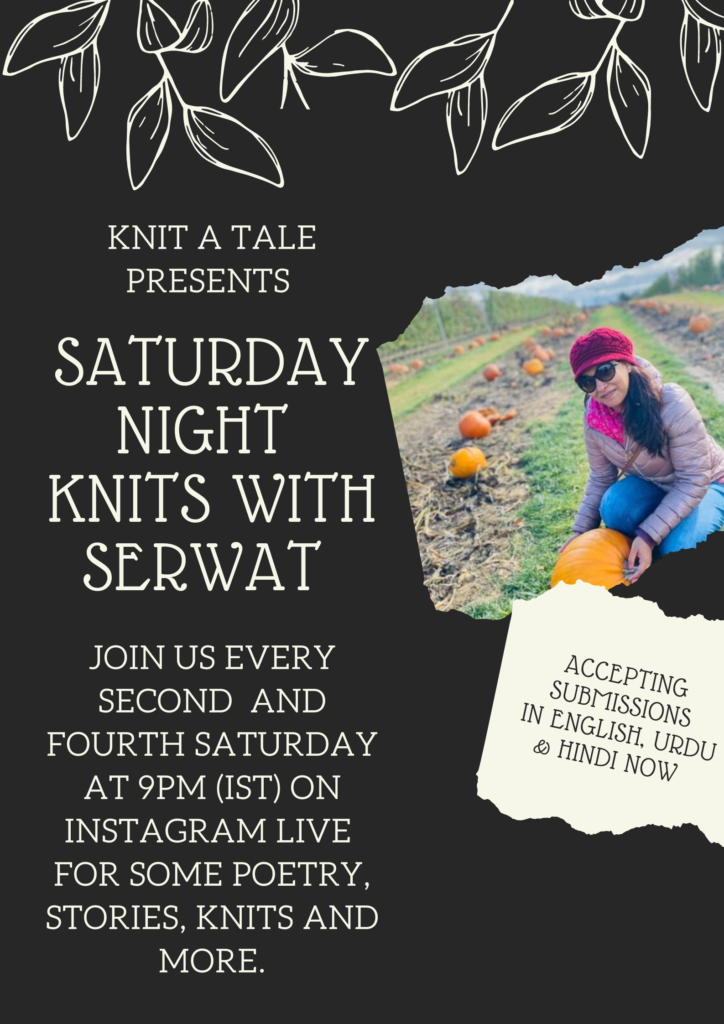 Join our host and friend Serwat @serwat_writes LIVE this Saturday at 9pm (Indian Standard Time) to talk about An Ode To Women (She came, She saw, She conquered)
This is a new series where our host will pick a theme/topic and discuss it with our community LIVE from our page..
This will include original pieces like writeups, stories, poems, scriptures, music, and knits compiled in the live session as well. All based on the theme of the week.
Use the #fridaynightknits for your pieces to be featured in the live, provided they fit the theme.
You can be a part of the knitting section as well! Join our host and bring out the true essence of Knit A Tale by creating a story together and knitting it on the spot. There will be time set aside for this.
About our host: Serwat is a mother, an educator, a poet and a published author.

'I write to bring positivity in our regular lives. I quill words to embellish the creativity of the heart.'-Serwat